A few days ago I had the opportunity to preview a new wine bar in Vienna before its official opening on May 5th 2017. No doubt, a wine bar isn't exactely a world shaking new concept and yes, there are several of them spread throughout the city. However, the owners of this bar have dobviously dedicated time, passion and knowledge in order to develop a new and very interesting concept by combining the advantages of a shop with the cool ambiance of a bar. And this approach is fairly unique in the city.
The location is spacious, yet cosy and is certainly a real-life paradise for any wine enthusiast. More than 600 bottles of wine from all around the world can be found in the store. And guess what: you might not believe it, but thank's to a clever concept which allows the re-sealing of bottles, any of those wines can be tasted! And some of them even for free during store hours.
As stated above you can choose among wines from all over the world, however, the main focus is on high quality wines from Germany and Austria. I have tasted some amazing Rieslings during the preview!
As you can see below, German and Austrian winemakers are not only delivering high quality products, they also convince with very creative labels. And this is just a selection of what you can find there. So even if you are somebody who buys wine by the label and not by the taste, you will definitely find a broad selection to choose from.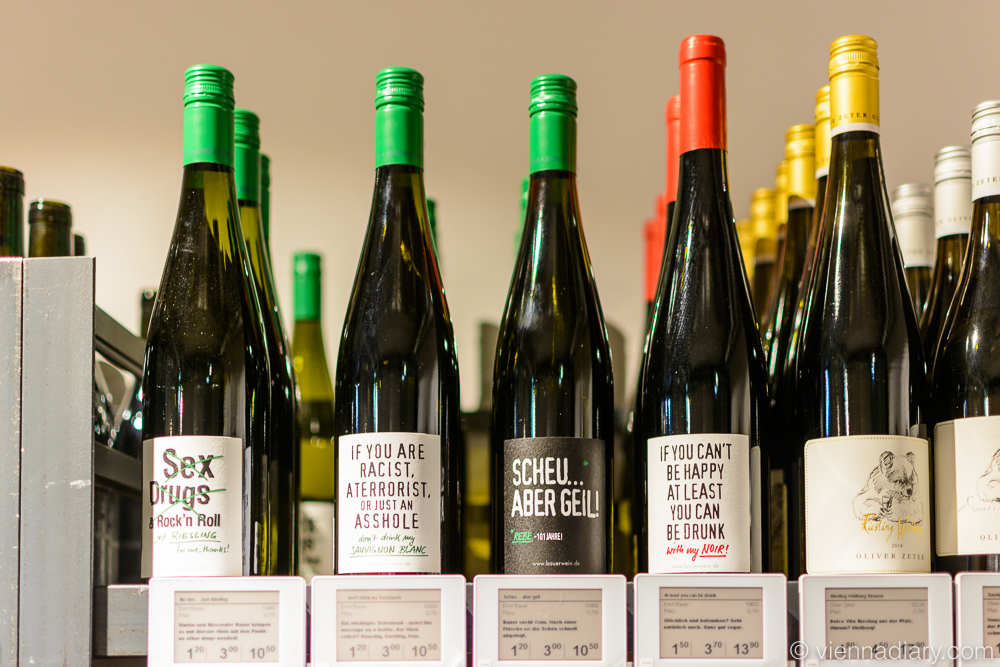 Just Taste does not only refer to wine, it refers to the whole experience. And good wine always goes together with good food. Don't expect something fancy or overstyled. The guys focus on quality and – as the name suggest – taste. They use regional, fresh and pure products which they buy from renowned suppliers they trust and respect.
Freshly baked bread, home-made spreads and premium anti-pasti make a perfect company for the selected wines. I have rarely before seen a bar that communicates their brand image so well via the products they offer! It's as simple as that: You go there and you JUST TASTE!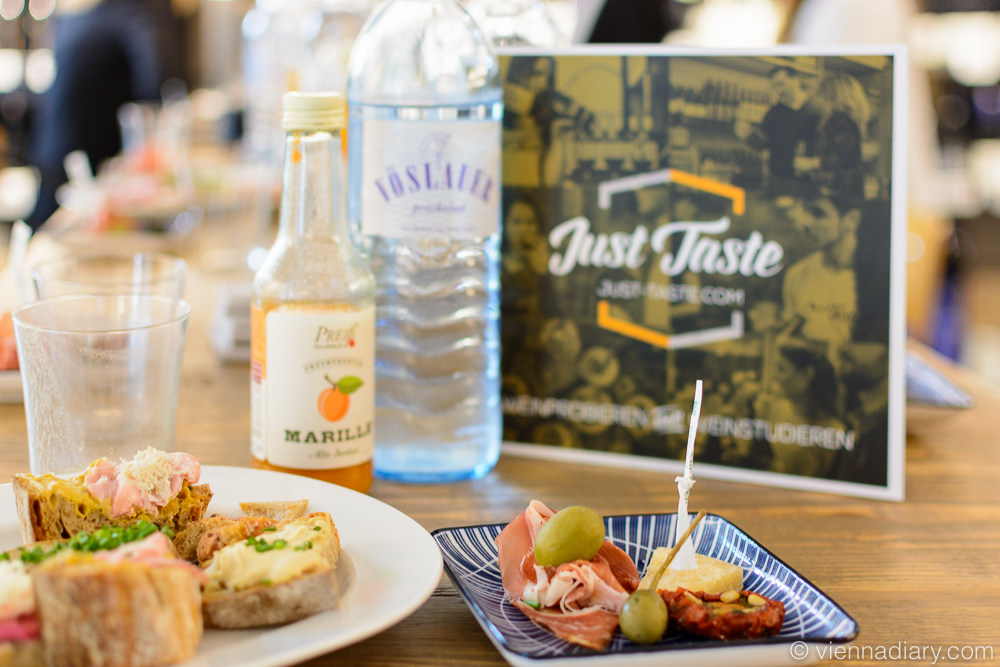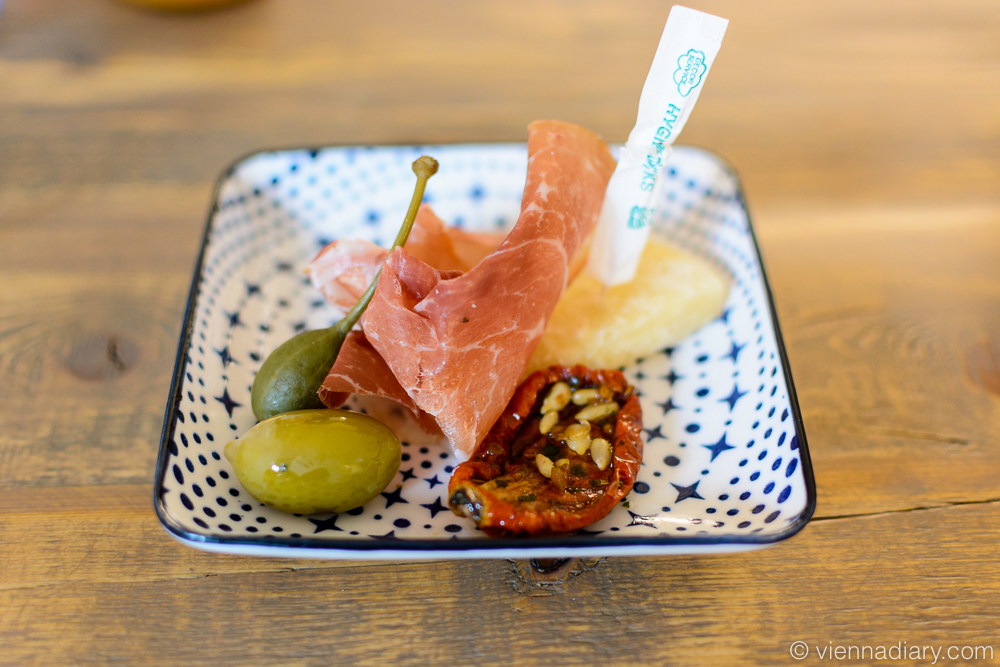 Another innovative solution is the so-called "Online-Tasting". It was created to give customers the chance to find out what they love – not just at the bar but also via webshop! How does it work? Well, instead of ordering big bottles customers can go for small bottles first. This gives them the chance to taste and experience new wines before placing a full order.
Each tasting pack contains 4 small bottles of wine, some helpful information about the wines and a 10 € voucher for the repeat order if you liked one of the wines.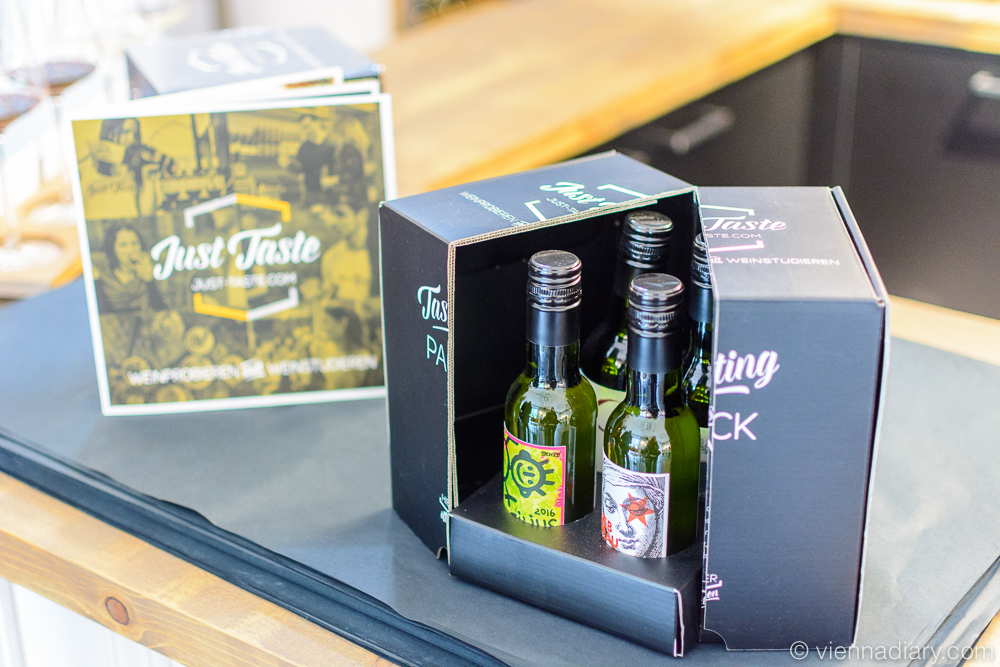 But it's not just for tasting. The tasting pack's bottle size is perfect anybody who wants to enoy a good glass of wine for dinner without having to open a whole bottle that you might never finish.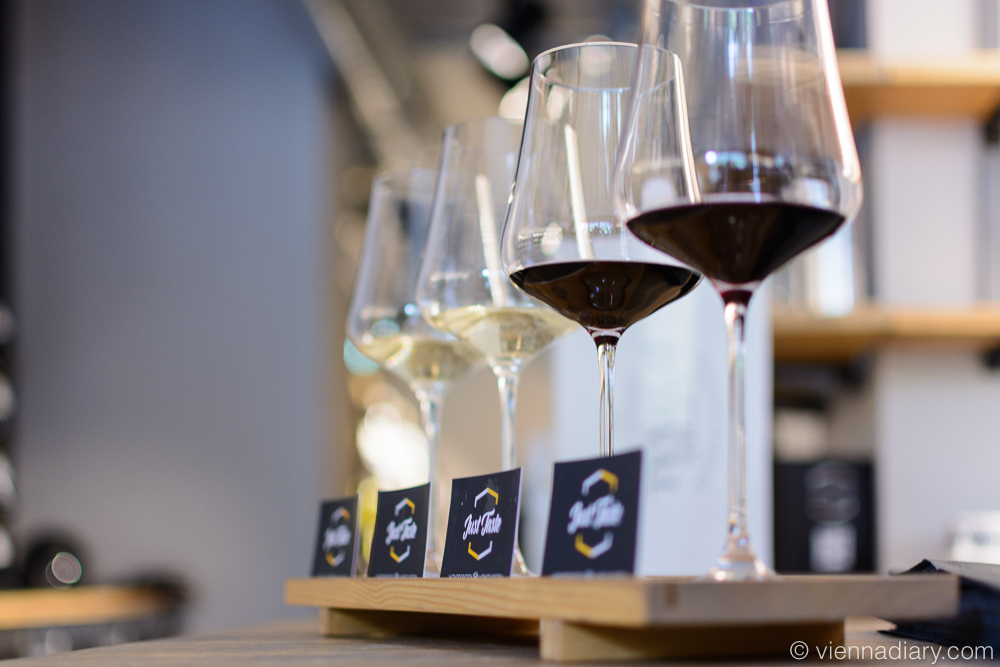 If you love wine, you should definitely pay a visit to this charming new bar in the city! I am sure you are going to love the relaxed atmosphere, the selection of fine wines and the delicious food.
Where to find?
JUST TASTE
Stubenring 16
1010 Wien
Tel: +43 (0)19346689-616
Opening hours:
Monday to Sunday
10 a.m. – 11 p.m.
Impressions: