Vienna has many sides and offers a very broad range of interesting places and "must visits". Of course I will try to go beyond the classic "Vienna Top-10" to be found in any random guide, but there are some parts of the city that just need to be presented on this blog, even if they are considered as a kind of "standard" tourist destination.
The most famous, most symbolic and probably best known sight in Vienna is St. Stephen's Cathedral.
Situated in the very heart of Vienna, St. Stephen is not just a cathedral or a simple sight. St. Stephen represents history. It's a cultural monument, a worldwide known masterpiece of architecture, a contemporary witness, a proof of Austrian identity and the landmark Vienna is probably most associated with.
Since its foundation in the early 12th century, St. Stephen has witnessed dynasties rise and fall, poverty and glory, deseases and plight, war and destruction and finally the rise of a nation and the union of the European continent. St. Stephen was destroyed and built up again and still stands for a prime example of recontruction, supported by the people of Vienna who despite of total destruction and the aftermaths of the second world war, were not willing to give up on their affectionately called "Steffl". Just imagine that the first 4 years of reconstruction were exclusively funded by donations of the people of Vienna. People who, after years of war, did not have much more than the bare necessities of life themselves.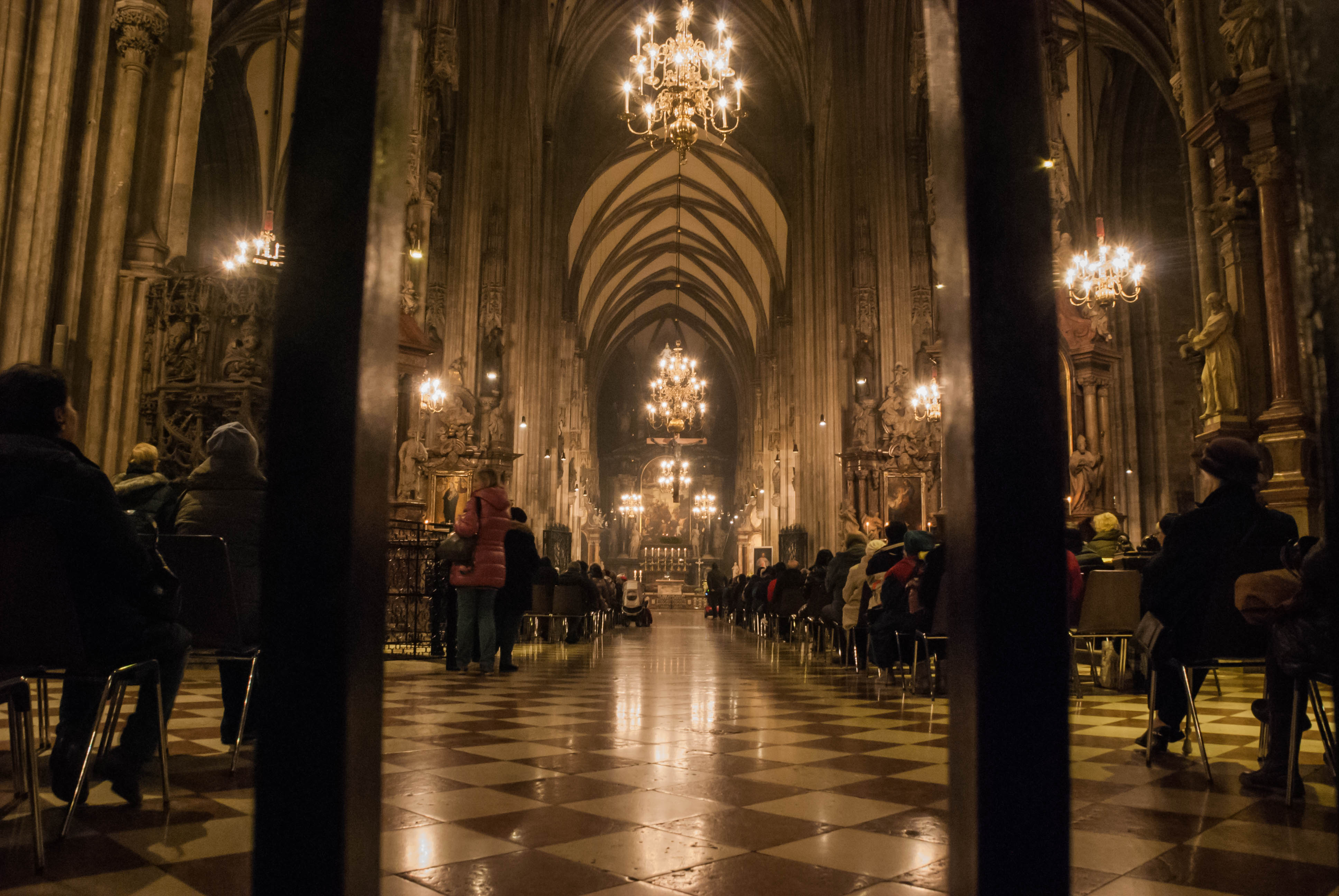 When visiting St. Stephen's, many tourists marvel at the superb gothic architecture of the cathedral and the beautiful statuary of the nave. But besides its obvious beauty, there are so many other things to do and explore.
Here are a few of them that you might want to consider for your next visit:
Guided tour through the cathedral.

daily; meet at the pulpit, daily at 3 p.m., english guided tours Monday to Saturday at 10:30 a.m, entrance fee 5,50 €/adult, 2 €/children.

Guided tour through the catacombs. Also referred to as "the city of the dead", the catacombs contain the remains of approximately 10.000 people in 30 grave-chambers. For the adventurous visitor.

aprox. 30 min, meet at the entrance of the catacombs, Monday to Saturday between 10-11:30 a.m. and 1:30-4:30 p.m. Sunday or Holiday 1:30 -4:30 p.m. only. As needed every 15-30 min, check the board next to the stairways.  Entrance fee 5,50 €/adult, 2 €/children

Cathedral Treasury. 60 years after the re-opening of St. Stephen's the most valuable items have finally come back to the cathedral and are being displayed in their own exhibition.

Located at the west gallery. Monday to Saturday 9 a.m.-5 p.m., entrance fee 5,50 €/adult, 2 €/children

North Tower- Pummerin bell. Enjoy an extraordinary view over the city from an open plattform and  marvel at the world famous Pummerin bell.

daily, 9 a.m.-5:30 p.m., entrance fee 5,50 €/adult, 2 €/children

South Tower & Staircase. The South tower stands 136 m tall (446 ft) and is a dominant feature of Vienna's skyline. The observation deck (referred to as "Türmerstube") can be reached by climbing up a narrow staircase with 343 steps. (no elevator!) The way up is certainly exhausting but well worth the effort. A good way to complete your daily work-out. 🙂

daily, 9 a.m.-5:30 p.m., entrance fee 4,50 €/adult, 2 €/children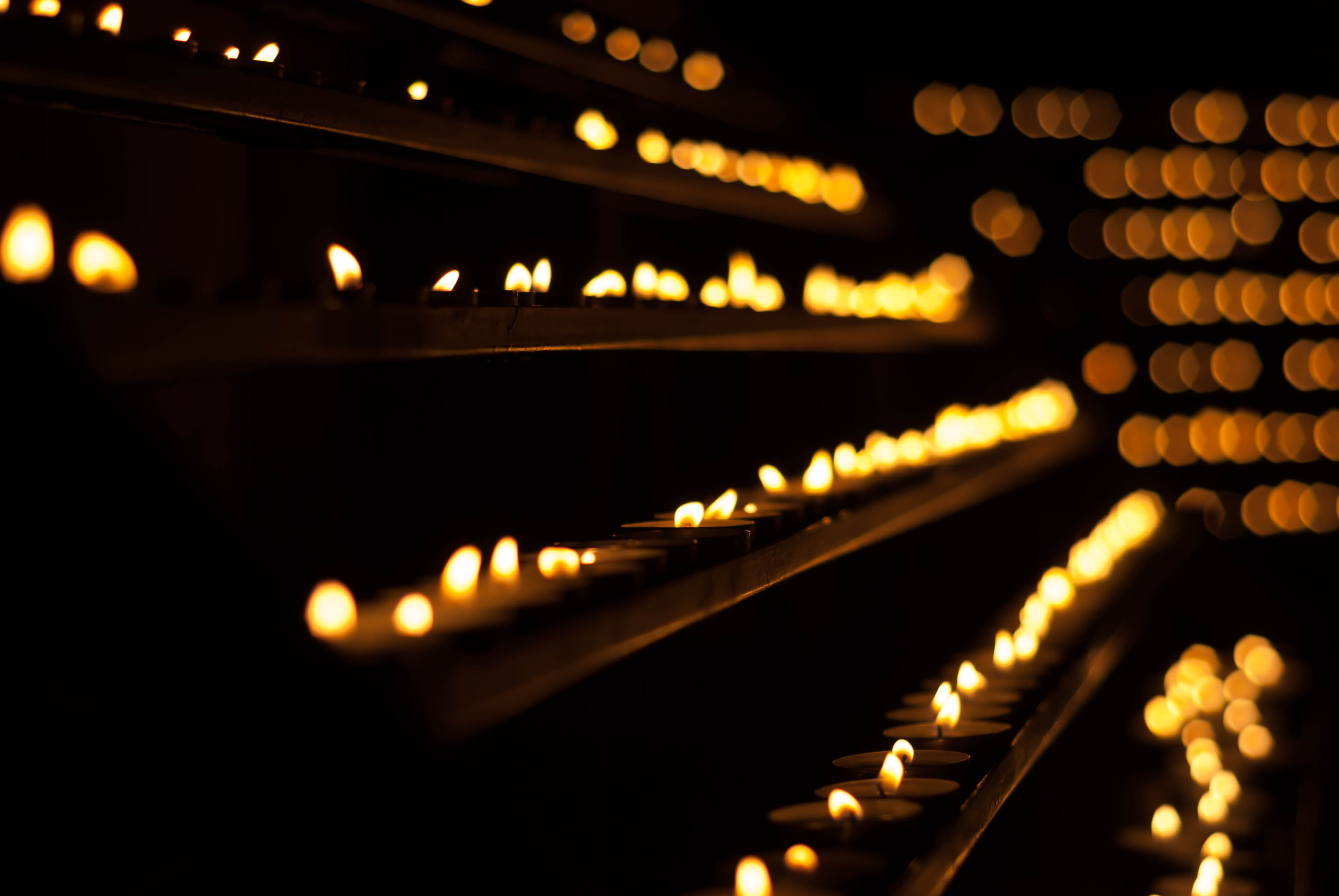 Personally, I recommend you to take your time strolling through the cathedral. Have a look at the beautiful arts and the great architecture and also pay attention to the great acoustics of this church. If you have the chance to listen to a choir or concert in St. Stephen's, you should not miss out on it. In addition, you should climb at least one of the accessible towers. Whether it is the North or the South Tower is entirely up to you, personally I like climbing up the narrow, loopy staircase of the South Tower and I think it is a great experience, especially for children.